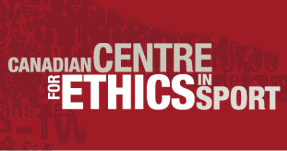 March 11, 2013 (Ottawa, Ontario) – In its third quarter, the Canadian Centre for Ethics in Sport (CCES) witnessed a victory in the fight against unethical sport as details of the Lance Armstrong case were exposed.  As more and more evidence came to light, and the United States Anti-Doping Agency's (USADA) case against the disgraced cyclist grew stronger, the public suddenly had a vivid illustration of the damage that can be caused by doping in sport. The CCES used this opportunity to turn a spotlight on its own doping control efforts.
"Even though the Armstrong scandal is not a Canadian issue per se, its ripples can be felt throughout the entire sport community," said Paul Melia, President and CEO of the CCES. "When a doping conspiracy of this magnitude is discovered, it shakes the whole system to its core and emphasizes the value of partnerships, intelligence-gathering, and increasingly sophisticated testing methods."
During the investigation, the CCES learned that Canadian cyclist Michael Barry was implicated and had provided evidence. The CCES recognized USADA's jurisdiction over Mr. Barry, shared intelligence and agreed with the six-month sanction imposed. This case helped to show that witness testimony can be just as crucial as a positive test for exposing anti-doping rule violations.
The case also revealed the importance of the athlete biological passport program. According to USADA's Reasoned Decision, "an expert examination of Armstrong's blood parameters establish that the likelihood of Armstrong's blood values from the 2009 and 2010 Tours de France occurring naturally is less than one in a million, and build a compelling argument consistent with blood doping (page 87)."
The CCES endeavoured to keep the sport community informed about how we intended to move forward and learn from this scandal. Initiatives included: presenting at the Canadian Cycling Association's annual general meeting, discussions with the Minister of Sport, responding to media inquiries, and undertaking an ethical inquiry into the feasibility of the International Cycling Union (UCI) conducting a "Truth and Reconciliation" program.
"The Armstrong case reminds us how vigilant we must remain," said Mr. Melia. "We must continue to evolve, particularly into the areas of investigations and cooperation with law enforcement, to protect sport from doping and deter those who would sully sport's good name for their own profit."
Other Canadian Centre for Ethics in Sport highlights for the October-December 2012 quarter include:
Social media
In November, the CCES launched its official Facebook and Twitter social media accounts. For notifications about updated information, upcoming events or important dates, please "like" us on Facebook and "follow" us on Twitter.
CCES Facebook page here.
True Sport Facebook page here.
CCES on Twitter: @EthicsInSPORT
True Sport on Twitter: @TrueSportpur
True Sport Champions training session
In October, the CCES hosted a True Sport Champions training session in Vancouver. During the session new and veteran Champions shared stories and ideas about how good sport can make a great difference.
 Fee-for-service
The CCES conducted 382 urine and 83 blood tests for various clients, including five international events held in Canada:
IBSF 2012 Bobsleigh and Skeleton World Cup in Whistler, BC
ISU Junior Speed Skating World Cup in Calgary, AB
ISU World Cup Short Track in Calgary, AB
2012 Skate Canada International in Windsor, ON
Scotiabank Toronto Waterfront Marathon in Toronto, ON
Violations and Sanctions
There were five anti-doping rule violations this quarter. A two-year period of ineligibility was imposed for the presence of stanozolol, a four-month sanction for the presence of furosemide and two reprimands were issued for the presence of cannabis.
A six-month period of ineligibility was imposed by the United States Anti-Doping Agency (USADA) for a Canadian cyclist's admission of EPO, hGH and testosterone use. The CCES agreed that the reduced sanction period was appropriate given the athlete's contribution to the Armstrong investigation.
Doping Control Program Statistics
The CCES conducts testing under the domestic Canadian Anti-Doping Program and also provides doping control services for various national and international clients. The following table summarizes our activity during this quarter. Numbers include tests that are planned, coordinated, and/or collected by the CCES.
| | | | |
| --- | --- | --- | --- |
| Doping Control Tests | Urine | Blood | Violations |
| Canadian Anti-Doping Program | 445 | 59 | 5 |
| Fee-for-service tests | 382 | 83 | – |
For details click here.
Athlete Services Statistics
The CCES supports athletes subject to doping control by providing education, processing medical exemptions, and responding to substance inquiries.  The following table summarizes our activity during this quarter.
Athlete Services
 
 
Substance Inquiries
(email/ telephone)
99
Substance Inquiries
(Global DRO)
20,146
Therapeutic Use Exemption (TUE) applications processed
45
Education                                                         (certificates)
4,128
The Canadian Centre for Ethics in Sport is an independent, national, not-for-profit organization. We recognize that true sport can make a great difference for individuals, communities and our country. We are committed to working collaboratively to activate a values-based and principle-driven sport system; protecting the integrity of sport from the negative forces of doping and other unethical threats; and advocating for sport that is fair, safe and open to everyone.