February 04, 2013 (Panama) – Panama was one of the toughest races – Ironman included – that I have ever done. The race was delayed almost an hour so we were all lined up on the pier waiting to start. I should have kept my water bottle with me right till the start – a memo for the future. When our F50-54 wave was finally ready to go I was shocked at how cold the canal was as it was supposed to be 78 degrees.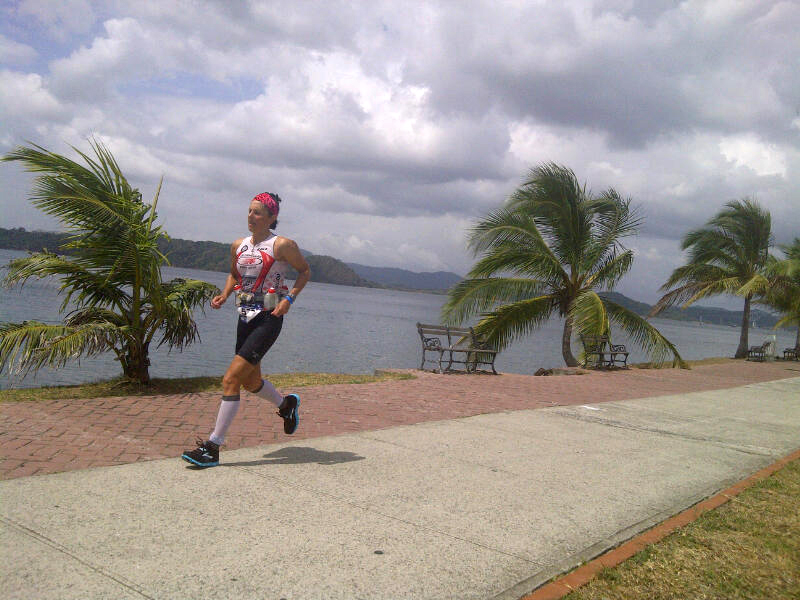 Since the race started late we had the benefit of a strong current so the swim was fast. The bike course was extremely challenging. Very hilly,windy and hot with a lot of technical descents and fast cornering. I have been down in Clermont Florida since mid-December, off and on, so I have had the benefit of some heat training and lots of hill climbing. That helped a lot today.
The run was beautiful with views of the Panama Canal all around you. Although the course is flat there is no shade and it got very windy in many of the open sections. l had already qualified for Vegas 2013 as I won my age group in Miami so this race was really meant to be a solid training day…it as also a bit of an adventure.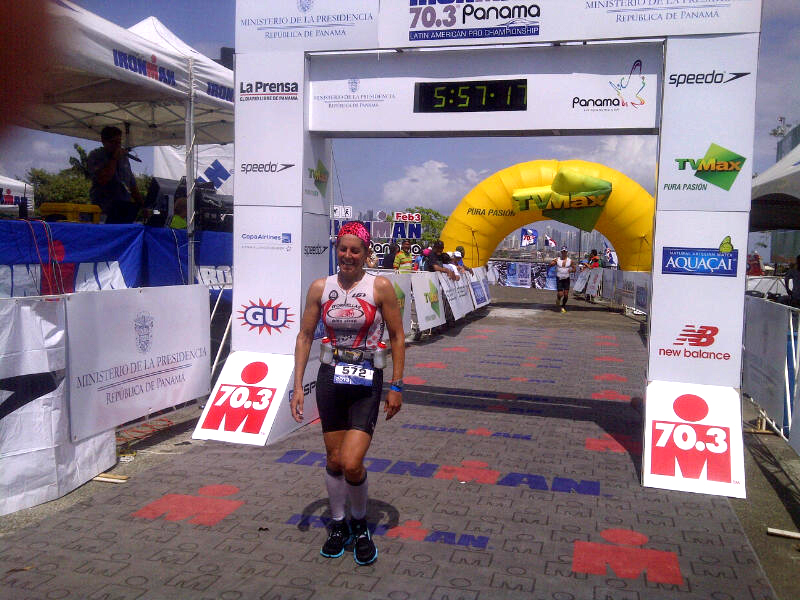 The thought of swimming in the Panama Canal and riding across the bridge that connects central and South America sounded exciting. I was extremely impressed with the race organization, the support out on the course and the hospitality of the local people. I highly recommend this race for anyone going to Vegas or Hawaii as it is a great fitness indicator for any of those courses.
As for the rest of the season I have a full calendar of races planned. Next up is an Olympic distance race in Port St. Lucie Florida, then 70.3 San Juan. After that St. Anthony's, 70.3 Haines City, Milton, Tremblant 70.3, TTF, USA Nationals in Milwakee and then the 70.3 Ironman World Championships in Vegas.
I have found that a full race schedule keeps me sharp and helps me avoid getting over trained and tired. Each race affords some forced tapering and recovery so I get a good balance throughout the season.
Full results HERE.
All the best,
Bonnie Grundman