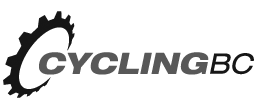 January 31, 2013 (Vancouver, BC) Cycling BC is pleased to announce invitation to a second round of applicants for the Cycling BC Women in Coaching Program. The Cycling BC Women in Coaching Program's goals are:
- To promote and highlight the role women can take in performance cycling sports,
- To create a clear pathway for women to chose performance coaching as an occupation, and
- To provide increased opportunities for women to gain training and experience as performance cycling coaches.
For the inaugural year of this initiative, applications will be accepted until March 31, 2013.  Pending the outcome of grant applications, up to two candidates will be supported in developing toward a career coaching performance athletes.Applicant Requirements
- Maintain a Cycling BC membership and hold a technical license as Coach for the duration of the program
- Maintain a membership with Coaches BC for the duration of enrollment (coachesbc.ca)
- Currently hold minimum accreditation of NCCP Trained Racing Coach, & tracking toward Certification for Intro to Comp by March 2013
- Have at least two years experience as a coach of athletes in competition, or a combination of coaching and experience as a performance athlete by the date of application
- Coach a development cycling athlete in the Training to Train or Training to Compete stage for the duration of the program
- Not currently be competing at a high performance level (athletes in transition will be considered)
- Available and ambitious to complete the training and experience to achieve accreditation as Certified Performance Coach (NCCP Comp-Dev) within two years
Applicant Selection Process
Participants in the Women in Coaching program are selected for their potential as future coaches of BC athletes transitioning into high performance cycling sports.
As coaches in the program, priority will be given for selection to participate with Team BC events including camps, competitions, and national games.
It is expected that coaches will demonstrate leadership potential to be the Head Coach or an Assistant Coach for Team BC in at least one National/Regional Summer Games.
Coaches will be asked to participate in at least two events each year, in addition to maintaining ongoing coaching of individual athletes.
Participants in the program must be available to take on lead roles in planning and managing projects leading up to national multisport games.
Coaches must complete NCCP training in the six Multisport Competition-Development modules within the first year of enrollment.
Coaches must be available to take part in the Cycling Canada Competition-Development modules as they are offered, and generally must complete those within two years after enrollment.
Application
If you are, or know someone who would benefit from this program please submit the following information to Conan Cooper, Director of Development by March 31st 2013 development@cyclingbc.net
A cover letter that includes the outline of a plan to accomplish her coaching goal.
A resume of her coaching & athletic career
Two letters of support from former coaches or employers