January 21, 2013 (Cincinnati, Ohio) – The Belgians are coming, and so are Swiss, Czech and the Danes. World Champion Niels Albert (BKCP-Powerplus), Wietse Bosmans (BKCP-Powerplus), and Radomir Simunek (Kwadro-Stannah Cycling Team), U.S. National Champion Jonathan Page (ENG VT), Jeremy Powers (Rapha-Focus), Joachim Parbo (Challenge-TRP), along with Ryan Trebon and Tim Johnson (Cannondale p/b CyclocrossWorld) are confirmed to race Cincinnati's Kings International Cyclocross (C2) this Saturday January 26th at Kingswood Park in Mason.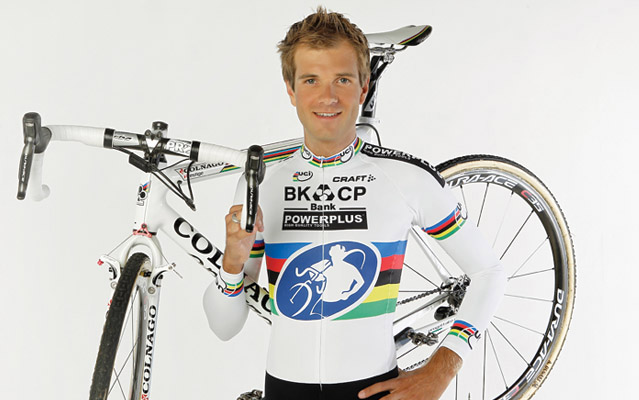 With equal prize money for women, the list of confirmed racers is also as impressive including: Amy Dombroski (Telenet-Fidea), Georgia Gould (LUNA), Meredith Miller (Cal-Giant), Czech champion Katerina Nash (LUNA), Swiss National Champion Jasmine Achermann (Rapha-Focus), and European Continental Champion Helen Wyman (KONA).
Most see the race as a tune-up for the World Championships in Louisville.  Others see an opportunity to toe the line with the best in the world.  As travel arrangements are made, more are expected to confirm this week.  Cincinnati is only 90 minutes north of Louisville.  Elite women start at 2pm Eastern, men at 3:30pm. Admission is free.  The Cincinnati Cyclocross race is presented by Toyota, Reece-Campbell General Contractors, United Dairy Farmers, Magnum Ice Cream, DeFeet and Enzo's.
Cincinnati will be the last chance to see Albert in World Champion stripes before he trades them for the Belgian national colors in Louisville.  On the women's side, Helen Wyman has been one of the few to break the stranglehold of US Champion Katie Compton (Trek Cyclocross Collective.)  Race director Corey Green says, "It is a rare opportunity to witness our US elite up against European elites in a non-Worlds environment.  It is also a rare opportunity to race as an amateur on the same course, on the same day as the reigning World Champion. We may be the first opportunity in the US to say that."
The main features of Kingswood Park in the Cincinnati suburb of Mason are a double-topped hill known as "the Camel", the DeFeet Flyover and a run up known as the "Heckle Zone."