January 17, 2013 – Just in case anyone missed it, Lance Armstrong is widely expected to confess this evening (January 17) to use of performance enhancing drugs (PEDs) during a previously-taped interview with Oprah Winfrey.
The interview is to be broadcast as Oprah's "Next Chapter" in two 90-minute segments this evening and tomorrow, Friday, beginning both evenings at 9 p.m. Eastern Time. Promotional material describes this as "a worldwide exclusive" while Oprah has described the Armstrong interview as "the biggest one" of her many year career.
Pedal readers can tune into the Oprah Winfrey Network (OWN), which is owned by Corus Entertainment, through many satellite and cable providers across Canada. The show will also be streamed live at OPRAH.com HERE.
Below is a list we put together of standard definition (SD) and high definition (HD) channels that will carry the broadcast – read more here.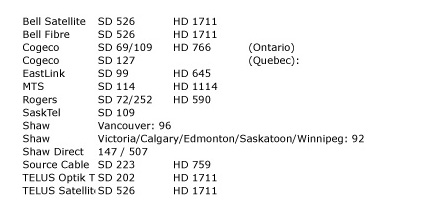 Some of the big questions about the two interviews include:
- Whether Armstrong will truly confess? And to what?
- If so, will he sound apologetic? Or sincere?
- Will he try to dispel the notion that he was the ringleader?
- Will name names?
- Will he implicate any senior cycling officials?
There is some speculation that if Armstrong implicates high ranking officials with USA Cycling or at the UCI, then cycling might not be represented at the 2016 Olympics.
Meanwhile, details of Lance Armstrong's whistle-blower suit have now been revealed by the New York Daily News. That suit lists the defendants as Armstrong, Jonathan Bruyneel, Thomas Weisel, Bill Stapleton, and former Tailwind Sports president Barton Knaggs – read more HERE.
Look for our analysis of the interview Part 1 on Friday!