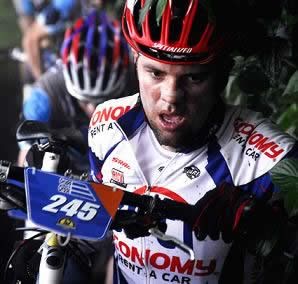 October 30, 2012 (San Jose, Costa Rica) – La Ruta de los Conquistadores, the famous mountain bike stage race that traverses Costa Rica from the Pacific to the Caribbean coast, is celebrating its 20th anniversary edition this year, November 1-3.
Twenty years ago, Race Director Roman Urbina and his friends founded La Ruta by retracing the steps of Juan de Cavallon and Perafan de Ribera. These brave Spanish Conquerors of the 1560s traversed Costa Rica from the Pacific to the Caribbean, exploring the natural wonders of what today is considered the most biologically diverse country on the planet.
Many Canadians have made the journey to Costa Rica over the years to complete this epic stage race for both men and women, and some like Pedal's Sandra Walter (Open Women) have won stages, while other Canucks have secured the overall titles in their respective categories.
La Ruta is about the journey, the challenge, the camaraderie, and new friendships… read more HERE.