October 23, 2012 (Ottawa, Montreal) – Following the UCI's response to USADA's reasoned decision on Lance Armstrong, we contacted Greg Mathieu, CEO of Canadian Cycling; Louis Barbeau, director of the Quebec cycling federation (FQSC); and Paul Melia, President and CEO of the Canadian Centre for Ethics in Sport (CCES) for their reactions to the UCI stripping Armstrong of his titles and the black mark on cycling as a whole.
It should be noted that the UCI (Union Cycliste International) is the parent body of Canadian Cycling which in turn is the parent body to the FQSC. The CCES, according to its website, is "the body responsible for administering Canada's Anti-Doping Program (CADP), CCES devotes a significant portion of its resources to promoting doping-free sport."
Barbeau, who also chairs the UCI Para-cycling Commission, noted that his remarks were solely made with respect to his role as the director of the FQSC.
Greg Mathieu, CEO of Cycling

Canada
We are pleased that the UCI has fully accepted the recommendations of the USADA in the matter of Lance Armstrong's finding and decision by that body.  It is our understanding that the UCI will further discuss the potential amnesty for riders that would come forward and provide any information on their own doping activities or that of others which Cycling Canada believes is in the best interest of the sport of men's professional road cycling.
Over the next months Cycling Canada will be working with the CCES to provide the UCI with Canada's position on the World Anti-doping Code that is currently under review by WADA and the various national anti-doping Agencies.  Of particular interest are those areas where testing protocols are being considered that would decrease or eliminate the window where a rider cannot be tested.  There is evidence to suggest that testing anytime and anywhere may be the only deterrent that can be effective.
Domestically we are pleased to continue to work with our provincial and territorial affiliates on the further development of our Race Clean: Own Your Victory program that was developed by our national athletes in response to the issue of doping.  This campaign against doping is being aimed at supporting the development level riders who are moving through the system and want to compete ethically.
Louis Barbeau, Director General of the Quebec Cycling Federation (FQSC)


The UCI couldn't have reacted differently [regarding sanctions for Armstrong]; the evidence is so overwhelming. But I am surprised the UCI didn't react to the six-month suspensions [for cyclists collaborating with USADA] which are no more than a slap on the wrist. I'm disappointed with that. They should have received at least a one-year suspension. A ban from September to March looks like a bargain and has no teeth.
For Michael Barry [now retired], the ban makes no difference. Maybe that's what it took [to get them to cooperate]. In the case of some of these riders – like Levi Leipheimer – who have been doping for seven to eight years a six-month ban is ridiculously inappropriate. [Editor's note: Leipheimer was also sacked by his Omega Pharma-QuickStep team last week and may have trouble finding a new team].
Most racers, perhaps 95% of them, are racing clean. But you can always find some who want to cheat, to take shortcuts. [Canadian rider Genevieve] Jeanson showed the problem is not only in Europe.
This is not glorious day for the sport. But hockey has nowhere near the same number of doping tests [as cycling]. In junior hockey, [a doping infraction] warrants only a four-game suspension. Cycling has more tests than any other sport, we pioneered the biological passport. We're trying to get rid of doping. A lot of effort has been made by UCI and WADA but there are still areas to improve.
With cycling, a lot of things are coming back to haunt us from the previous decade. My hope is that Wiggins and Evans [TdF winners in 2012, 2011] raced clean. If they are also tarnished, I will be very disappointed. We all need to contribute to making the sport cleaner. While I'm confident things will continue to get better another concern is the possibility that cycling could be considered for removal from the Olympic program.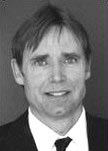 Paul Melia, President and CEO of the Canadian Centre for Ethics in Sport (CCES)


First and foremost, this demonstrates the extent to which some athletes deny culpability and believe that they can operate above the rules. With Armstrong, we have serious denials; he did not do anything wrong in his mind. And now there is a refusal to take responsibility.
Here the UCI is finally acknowledging that there is a culture of doping in cycling. [Doping] has almost a stranglehold over the sport. The UCI has been applying band-aids to a deep hemorrhaging cut.
The solution will have to involve everyone: athletes, coaches, cycling authorities, and sponsors. Corporations are quick to line up when athletes have achieved great success; that success helps them to sell goods and services. But they are not so quick to line up to support clean sports or to get behind organizations like mine. [Editor's note: sponsors Anheuser Busch, Nike, Oakley, and Trek recently deserted Armstrong while Rabobank announced it will terminate its support of the Rabobank Giant Team once the current contract expires].
Companies also need very strong termination clauses [in the event of doping]. Sometimes there can be millions of dollars paid out [that in Armstrong's case] were presumably obtained through fraudulent means. They need a way to recoup these monies.
Canada first woke up to this problem in 1988 after the Ben Johnson Affair and established the Dubin Inquiry.
It is also significant that a Canadian rider, Michael Barry, is among those coming forward to give testimony on Armstrong. We also had some Quebec cyclists testing positive [in 2011]. So we haven't done all we can yet. In this vein, I will be attending the Cycling Canada convention next week.
Cycling is not alone in this fight and hockey and other sports have also been mentioned. I do not profess to know with certainty how prevalent doping is in hockey but no sport is immune, especially when the rewards are significant enough and drugs are a choice. To what extent is this case in hockey, I don't know. But I do not understand why the NHL [National Hockey League] does not adopt the WADA code. This is bewildering to me; why does the NHL not want the best position with the greatest impact on the problem?
The CCES is a world class organization, but unfortunately we don't have the resources [to properly do our job]. We are pushing forward with intelligent testing and with biological passports, but we need more money to complete the job. We are underfunded and need more support at this watershed moment. We are attacking the culture of doping on all levels.
[Editor's note: income tax-deductible donations to help confront doping can be made to a charitable foundation associated with the CCES, the True Sport Foundation. www.truesport.ca]