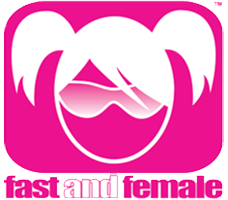 October 13, 2012 (Duntroon, ON) – We are happy to invite your athletes on October 27th, Canadian National Mountain Bike team members Amanda Sin, Haley Smith and Caley Brooks will host female youth MTN bike riders, cross-country skiers and biathletes between 9 to 19 years old for an afternoon of dryland and inspiration with World Cup mountain bikers at Highland Nordic Center, Duntroon, Ontario.
"I love being a part of Fast and Female and seeing girls excited about sports," said Sin a resident of Collingwood, ON who took part in the inaugural Fast and Female cycling event held in Canmore last year. "Participating in sport and being an athlete has had such a positive impact in my life. I want to pass that on," added the cyclist who finished third at the Pan Am Games in 2011.
The Fast and Female event held at Highland Nordic Center will run from 1:00 PM  to 4:00 PM and include team building activities, inspirational presentations, zumba dancing/yoga, mountain biking/biathlon/XC Ski Drills and autographs.
What is Fast and Female ? Fast and Female is a not-for-profit society started in 2005 by Chandra Crawford, the 2006 Olympic gold medalist in cross-country skiing. The organization's mission is to support, motivate, inspire, and empower girls to stick to sports and the healthy lifestyle. Fast and Female fulfills its mission of "Empowerment Through Sport" by hosting fun-filled, non-competitive initiatives all across North-America aimed at exposing young female athletes to inspiring female Olympians and elite level athletes. The young girls who attend Fast and Female events today will lead it in the future, may it be as athletes, coaches, volunteers, parents, and community leaders. For more information about Fast and Female.
This event will cost $25 and will include a snack, a technical Fast and Female t-shirt by Karbon ($40 value), a Fast and Female Buff (multifunctional headwear valued at $23) and Pedal Magazine subscription. Participants can learn more by visiting the Fast and Female website or sign up online here. Online registration will close on October 26th at noon. On-site registration will be possible at a fee of $30.