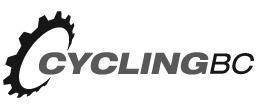 October 06, 2012 (Vancouver, BC) – Rumours are flying in BC this Thanksgiving holiday weekend prompting Cycling BC President, Wayne Pomario, to issue a statement of calm – see below. We understand that well-known and respected Cycling BC Coach, Richard Wooles, of Canadian Track Team fame, has been suspended or possibly resigned due to internal conflicts with the organization that recently came to a head. Wooles has been a key player in breathing new life into the program and the athletes, both provincially and nationally, including bringing sponsors to the table. The possible loss of Wooles has resulted in a flurry of emails that lead to Pomario's call for cooler heads to prevail – more news as it breaks.
Cycling BC October Newsletter
Dear Members
Some of you may be aware of a number of issues that have occurred within Cycling BC over the last few days. A lot of statements, not all of them completely factually accurate, have been made and circulated to various people, who have in turn responded to these and further circulated them. While it would be inappropriate for me to go into any of the specific details, I do want to let you know that the Board of Cycling BC is actively engaged in working to resolve these issues in the best interests of cycling in British Columbia.
Some action has already been taken, and as soon as the Annual General Meeting (Oct. 20) has occurred, there will be a meeting between senior staff and board members to determine a path forward that continues to see the sport of cycling grow in this province through the best use of all its resources.
Cycling BC has been incredibly successful on many fronts over the last years due to the amazing work of all its athletes, sponsors, staff and volunteers, and I am extremely grateful to all of you for dedication and commitment.
As a Board we are committed to resolving these, and all other, issues that we face in order to continue our growth, and be able to provide a world class sport to its membership.
Thank you once again for your time, dedication, and commitment.
Best wishes
Wayne Pomario
President: Cycling British Columbia