September 18, 2012 (Langkawi, Malaysia) – The 2012 edition of Asia's most exciting MTB Stage Race, the Langkawi International Mountain Bike Challenge (LIMBC) is set to kick off on October 15. This challenging six-day MTB stage race presents an exciting and demanding balance of single track trails through the Langkawi region of Malaysia, and Pedal had the opportunity to get the inside scoop with the CEO of LIMBC, Datuk Malik Mydin.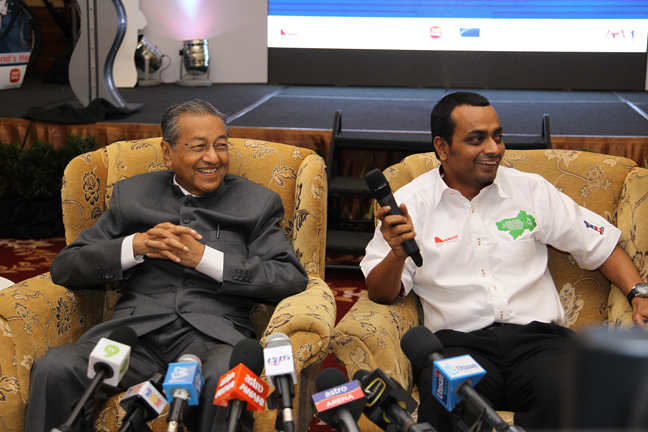 Tell us about the history of the LIMBC and how the idea became a reality?
DMM: The idea to have the LIMBC was presented by Malaysia's former Prime Minister, Tun Dr Mahathir Mohamad.  Given my background as a former national cyclist and my role as the CEO of Human Voyage Sdn Bhd, an event management company, I was given the task to execute the idea.  Having overcome challenges in the past, [Datuk was the first ever South East Asian to swim across the English Channel] I took up the challenge to organize the inaugural edition in August 2010 with short notice.
Why mountain bike? Because we know off-road adventure has a huge following. LIMBC is open to all levels of ability and structured so that the casual enthusiast can also experience a world class course and participate alongside the world's best. Above all LIMBC can play a valuable role in developing tourism.
There are today many hundreds of thousands of enthusiast mountain bikers worldwide who enjoy traveling to find new experiences by participating in endurance events such as LIMBC. This opens up the opportunity for adventure cyclists from all over the world to come to Langkawi and enjoy its unique trails and attractions.

What type of terrain does the Langkawi Challenge offer?
DMM: The course will take the participants to the best places Langkawi offers – treasured landmarks and beauty spots including Eagle Square, Telaga Harbour, Oriental Village, Langkawi GeoPark, and a stunning beach finale at Pantai Kok. LIMBC offers  diverse trails, from cross-country to downhill trails and from forest single track to difficult rock rollers.  The rolling singletrack winds through the woods and the mountainous climbs offer great views of Langkawi.
How many different countries do you expect to be represented in the field? What is the farthest someone has traveled to compete in your race?
DMM: For LIMBC 2011 more than 20 nationalities were represented, we hope to attract a similar number for LIMBC 2012. The furthest may have come from Canada!
You've had some top mountain bike pros participate including well known Canadian endurance riders – Kris Sneddon (11th overall in 2011) and Cory Wallace (13th overall last year). Who do you expect on the start line for the 2012 edition?
DMM: Three German riders – defending men's elite champion Karl Platt of Germany, the world No 1 in MTB marathon series Steffen Thum from Germany, and short-distance expert Simon Gegenheimer will compete as well as South Africa's Burry Stander who finished fifth at the Olympic Games in London. Swiss ace Florian Vogel is expected to be on the start line as well.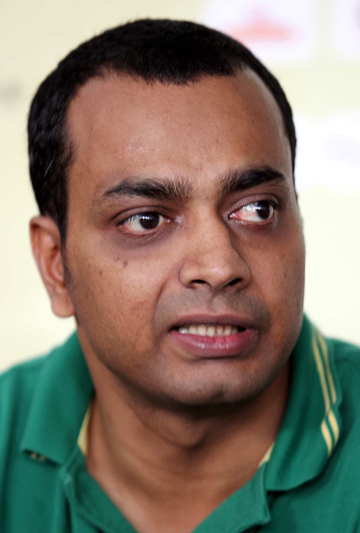 Tell us more about this year's event – about the different stages and what can riders expect from the weather and trail conditions in late October in the Langkawi region?
DMM: Weather is expected to be very nice and the technical delegates from UCI have inspected the trails that make up the course on several occasions so far this year and they give the track a resounding seal of approval.  The race itself will be thrilling and captivating whereby spectators, cyclists and television audiences will get to enjoy both the action and the scenic beauty of Langkawi.  Participants are guaranteed specially crafted and technically challenging bike trails designed for mountain bikers, with the routes passing through the most beautiful and scenic view of Langkawi Island.

What improvements have you made for 2012 over the two previous editions of LIMBC?
DMM: The 2012 event has taken a huge leap in terms of its status and has been selected as one of only ten mountain bike stage races worldwide to be included in the UCI international calendar.  Furthermore, LIMBC 2012 is now the highest ranked mountain bike event in the whole of Asia.

Tell us about the festival associated with the LIMBC and what is included with the entry fee?
DMM: There will be ground events organized to keep spectators occupied. Entry fee comes with 7-day accommodation with meals, airport transfer.

Malaysia is a popular tourist destination with giant turtles nesting there. Tell us about some of the popular MTB routes and other activities visitors can enjoy when they come to Langkawi?
DMM: For riders, there will be ample time to visit the exotic sites, swim in the warm tropical sea, retreat up the cool peak and bike through the Malay kampongs (villages).  They can visit the  jungles and rice-fields, check out the crocodile and snake farms and see monkeys everywhere!
What is the best way to get to the LIMBC?
DMM: The best way to get to LIMBC is to fly into Langkawi Airport.  You will have to transfer at either Kuala Lumpur International Airport (KLIA) or Kuala Lumpur Low Cost Carrier Terminal (LCCT).
What goals do you have for the future of the Langkawi MTB Challenge?
DMM: LIMBC's growth and ambition goes beyond 2012. A successful LIMBC 2012 would strengthen Langkawi's current bid to host one round of the annual UCI MTB Marathon Series in 2013 and the UCI MTB Marathon World Championships in 2015. These events represent the pinnacle of mountain biking competition and bring with them considerable foreign spectator support, international media interest and television coverage.
Event Details
- LIMBC Registration
Monday 15th October 2012 (0800hrs-1100hrs)
- LIMBC Race
Monday 15th October 2012 (3pm) – Saturday 20th October 2012
- Langkawi Jamboree (fun ride)
Sunday 14th October 2012 – 40km
Venue
- Langkawi Island, Malaysia
LIMBC Six Stage Race Route:
- Day 1 Individual Prologue (XCT) 1.8km – Prologue
- Day 2 Round Island (XCM) 65km – Stage 1
- Day 3  East to West (XCP) 45km – Stage 2
- Day 4  Langkawi Marathon (XCM) 90km (3 x 30km circuit) – Stage 3
- Day 5  Langkawi Geopark (XC0) 90 minutes (4.5km circuit) – Stage 4
- Day 6  On The Beach! (XCC) 45minutes (1.6km circuit) – Stage 5
Race Categories
- Men's Open:Open to men aged 19-39 years
- Women's Open:Open to women aged 19years and above
- Masters Men:Open to men aged 40-49years
- Senior Masters:Open to men aged 50years and above
LIMBC 2012 is limited to 500 race participants across all four categories.
To register or learn more about LIMBC here.