September 16, 2012 –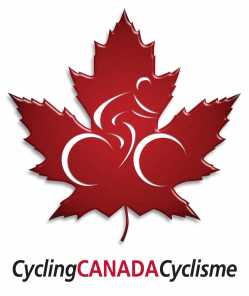 Cycling Canada is the recognized authority by the UCI (Union Cycliste International) on all aspects of cycling in Canada, including BMX, Cyclocross, Mountain Bike, Para-Cycling, Road and Track. Founded in 1882, Cycling Canada aims to create and sustain an effective system that develops talented Canadian cyclists to achieve Olympic, Paralympic and World Championship medal performances. With the vision to be a leading competitive cycling nation by 2020 celebrating enhanced international success, increased national participation and world class event hosting, Cycling Canada manages the National teams, hosts national and international events, and administers community programs to promote Cycling in Canada.
Job Description
The BMX Head Coach is responsible for the technical direction, leadership and implementation of the BMX high performance development program in Canada. Working with the High Performance Director and the BMX Coordinator, the BMX Head Coach will ensure that the high performance and development stream of athletes and coaches are identified and supported by the national program.
Key Responsibilities include but are not limited to:
• Development of an overall plan for the delivery of the National BMX program including the identification of the 2016 and 2020 cohorts of riders.
• Work with the High Performance Director and IST Manager to identify Integrated Services Team support required by targeted athletes and potential service providers.
• Development of a strategy for coach development and mentorship which would look at specific coaches currently identified as national caliber coaches and a plan for the development of further coaches.
• Oversee the final preparation camps for the respective Junior and Elite World Championships.
• Athlete monitoring and reporting to the HPD/ Program Coordinator as appropriate.
Develop, lead, implement and monitor the success of the BMX development national program.
• Establish and evaluate performance measures and targets for national development team athletes;
• Develop and maintain strong relationship with national team athletes, personal coaches and provincial coaches.
Knowledge and Skills
Cycling Canada is searching for a BMX Head Coach who possesses vision, energy and a strong international coaching background that has included success at the World Championship and Olympic levels.
The ideal candidate will have extensive experience in and knowledge of the sport of BMX cycling. Strong consultative, facilitation and decision-making skills are required. Demonstrated success as a team leader with excellent management, administrative, and financial skills are other key attributes. The ability to communicate in both official languages (English and French) is a strong asset with English as a requirement.
Salary & Benefits
The salary scale for the position is under review and would be negotiable with the successful applicant dependent on experience and previous success. In addition the successful candidate will be eligible for specific benefits at the single or family level.
Relocation support will be considered where required.
This position is subject to six-month probation for a new staff hiring at the end of which a documented performance review will be completed.
Starting Date: January 1, 2013 (negotiable)
Location: The successful applicant will not be expected to work from the national office.
Application Deadline
Interested persons should send a cover letter and resume in expression of their interest in this position to, not later than September 22, 2012: general@cyclingcanada.ca or by fax to (613) 248-9311, to the attention of: BMX Head Coach Search Committee
All applications will be confidential. We thank all those who apply. Only individuals selected for further consideration will be contacted. Cycling Canada promotes Employment Equity.
THIS POSITION IS FINANCIALLY SUPPORTED BY SPORT CANADA.