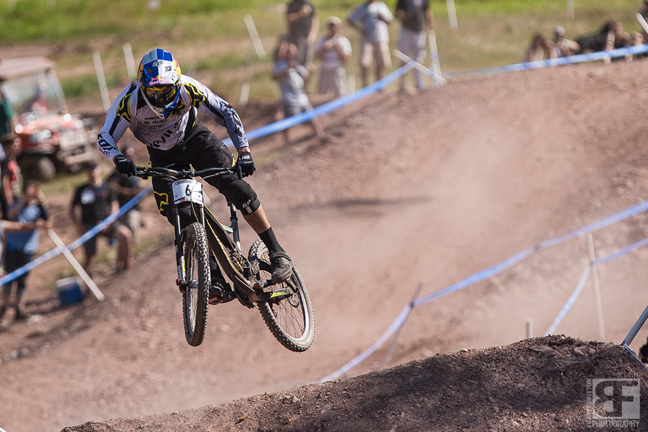 September 14, 2012 (Hafjell, Norway) – Canada's Steve Smith (Devinci Global Racing) topped the men's field in the seeding runs at the final round of the UCI MTB World Cup DH#7 being held in Hafjell, Norway, a new venue dubbed the Whistler of Europe that is slated to host a triple next year. The USA's Aaron Gwin (Trek World Racing) has locked up the men's series title.
Casey Brown (Can) PerformX Young Guns qualified 8th as Rachel Atherton (Gbr) GT Factory Racing was the fastest women down the mountain and leads the overall series but doesn't have it locked up as Emmeline Ragot (Fra) MS Mondraker Team in second could grab the title.
Standings after Round #6 HERE.
Read more on the Hafjell, Norway venue HERE.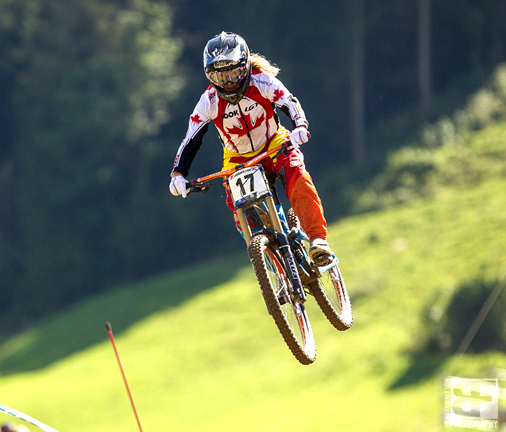 Results (brief)
Women
1. Rachel Atherton (Gbr) GT Factory Racing 4:09.767
2. Manon Carpenter (Gbr) Madison Saracen Downhill Team 6.906
3. Emmeline Ragot (Fra) MS Mondraker Team 8.659
4. Morgane Charre (Fra) Passion Velo.fr 11.546
5. Anita Molcik (Aut) 21.811

8. Casey Brown (Can) PerformX Young Guns 24.468
Men
1. Steve Smith (Can) Devinci Global Racing  3:34.843
2. Robin Wallner (Swe) Team Are Bikepark By W-Racing  4.818
3. George Brannigan (Nzl) Devinci Global Racing  4.839
4. Josh Bryceland (Gbr) Santa Cruz Syndicate  4.840
5. Greg Minnaar (Rsa) Santa Cruz Syndicate  6.731
42. Mark Wallace* (Can) Devinci 17.261
76. Kyle Sangers (Can) Pivot Kenda 22.541
78. Kirk Mcdowall (Can) 23.659
92. Matthew Beer (Can) Intense Cycles/Fox Shox 26.498
DNS Mckay Vezina* (Can)
*=Junior