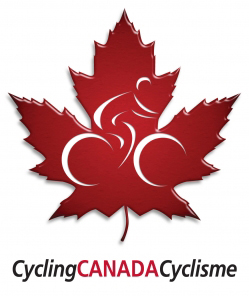 September 01, 2012 (London, GBR) – The 2012 Paralympic Games continued today at the velodrome with track cycling, and Canada had two athletes racing time trials.
The tandem of Daniel Chalifour and Alexandre Cloutier posted the eighth fastest time of the 1000m time trial Men Blind category with a time of 1:05.433, while Marie-Claude Molnar finished 10th of the 500m Time Trial in the C4-5 category by posting a time of 42.228s.
"In the kilo, we are usually as regular and constant as a clock. We expected this time today, because we are always at 1:04 or 1:05," said Chalifour. Teammate and pilot Alexandre Cloutier: "Our start was much better than the one we've had in the pursuit. This is an event where you have to give all you have from the beginning to the end, so we did not manage our energy. We gave all we've had."
Molnar: "There was nothing else. I emptied the bank. The work I put in training has paid off. It's been two good races here on the track in London; I had my best times in both events, so I can build on that. This was my first Games experience, now I can only improve."'
The track cycling events at the 2012 Paralympic Games continue tomorrow.
Results (brief)
Men's B 1,000m Time Trial
1. Great Britain (Neil Fachie/Barney Storey)    1:01.351 World Record
2. Spain (Jose Enrique Porto Lareo/Jose Antonio Villanueva Trinidad)    1:02.707
3. Netherlands (Rinne Oost/Patrick Bos)    1:03.052
8. Canada (Daniel Chalifour/Alexandre Cloutier)    1:05.433
Women's Individual C4-5 – 500m Time Trial
1. Sarah Storey (Great Britain)    36.997
2. Jennifer Schuble (United States of America)    37.941
3. Jianping Ruan (People's Republic of China)    38.194
10. Marie-Claude Molnar (Canada)    42.228