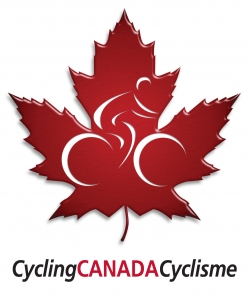 August 31, 2012 (London, GBR) – The 2012 Paralympic Games continued today with yet more exciting track cycling action in the state-of-the-art velodrome at the Olympic Park in London. Eric Van Den Eynde, Head coach of the Canadian Para-Cycling Team, was very thoughtful after the second day of competition at the track.
"For the second day on the track, if we look at individual performances, it went well. It is certain that at the Paralympic Games, we are always looking at medal performances, but we must also look at the individual and personal performances. It should be observed that the level of competition is much stronger here."
In the Men's C2 individual Pursuit, Arnold Boldt of Moose Jaw, Saskatchewan, went on to place 12th in the race, posting a qualifying time of 4:13.458.
"With respect to Arnold, it must be remembered that he never excelled on the track. There is not too many velodromes in Saskatchewan [note: there are no velodrome in Saskatchewan] and in a previous competition, he fell on the track and is since very fearful. He trained a few times at thin Bromont, but he still not comfortable. He is intimidated by the velodrome."
Jaye Milley of Calgary placed seventh of the C1 Individual Pursuit with time of 4:24.673, while friend and teammate Brayden McDougall was disqualified for getting too close from his competitor in the last lap of his race. Milley is coming back from an injury that saw him miss valuable training time.
"The only shadow of the day is disqualification of Brayden McDgougall. It is always difficult in competition with athletes who have congenital disabilities. Brayden was probably very excited by the noise of the crowd, and approached within 10m of his competitor during the last turn. If you look at his time, today, Brayden has achieved its personal best. He still has a lot of cycling in him, and has a promising future," added Van Den Eynde.
"With Jaye, there are many factors that must be taken into account. Jaye did suffer from an injury after the World Cup races in Baie Comeau. The injury prevented him from putting his prosthesis, so he was kept out of training for a few weeks. He returned to training intensively after his recovery, but he is not in optimal form here. Today, however, he was 12 seconds faster than his individual pursuit performance at the World Championships, so it is a very positive sign."
Results
Women's B 1km Time Trial
1. Australia (Felicity Johnson/Stephanie Morton) 1:08.919 Games Record
2. Great Britain (Aileen McGlynn/Helen Scott) 1:09.469
3. New Zealand (Phillipa Gray/Laura Thompson) 1:11.245
4. Great Britain (Lora Turnham/Fiona Duncan) 1:11.479
5. Ireland (Catherine Walsh/Francine Meehan) 1:12.864
6. Germany (Henrike Handrup/Ellen Heiny) 1:13.416
7. Ireland (Katie George Dunlevy/Sandra Fitzgerald) 1:14.315
8. Greece (Adamantia Chalkiadaki/Argyro Milaki) 1:17.619
Men's Individual C1 Pursuit
Qualifications
1. Mark Lee Colbourne (Great Britain) 3:53.970 World Record
2. Zhang Yu Li (People's Republic of China) 4:00.235
3. Michael Teuber (Germany) 4:04.700
4. Rodrigo Fernando Lopez (Argentina) 4:07.725
5. Juan Jose Mendez (Spain) 4:15.653
6. Erich Winkler (Germany) 4:18.481
7. Jaye Milley (Canada) 4:24.673
8. Anthony Zahn (United States of America) 4:38.466
DSQ Brayden McDougall (Canada)
Final
For Gold
1. Mark Lee Colbourne (Great Britain) 3:53.881 World Record
2. Zhang Yu Li (People's Republic of China) 4:01.826
For Bronze
3. Rodrigo Fernando Lopez (Argentina) 4:04.559
4. Michael Teuber (Germany) 4:10.965
Men's Individual C2 Pursuit
Qualifications
1. Guihua Liang (People's Republic of China) 3:45.828 World Record
2. Tobias Graf (Germany) 3:47.799
3. Laurent Thirionet (France) 3:52.955
4. Colin Lynch (Ireland) 3:54.946
5. Alvaro Galvis Becerra (Colombia) 3:55.618
6. Maurice Eckhard Tio (Spain) 3:57.369
7. Michal Stark (Czech Republic) 4:00.840
8. Ivo Koblasa (Czech Republic) 4:04.679
9. Hao Xie (People's Republic of China) 4:11.586
10. Jaco Nel (South Africa) 4:12.794
11. Victor Garrido Marquez (Venezuela) 4:13.127
12. Hugo Boldt (Canada) 4:13.458
Final
For Gold
1. Guihua Liang (People's Republic of China) 3:45.243 World Record
2. Tobias Graf (Germany) 3:48.248
For Bronze
3. Laurent Thirionet (France) 3:53.547
4. Colin Lynch (Ireland) 3:53.667
Men's Individual C3 Pursuit
Qualifications
1. Joseph Berenyi (United States of America) 3:36.148 World Record
2. Shaun Mckeown (Great Britain) 3:36.427
3. David Nicholas (Australia) 3:36.757
4. Darren Kenny (Great Britain) 3:37.977
5. Alexsey Obydennov (Russian Federation) 3:43.244
6. Juan Emilio Gutierrez Berenguel (Spain) 3:44.303
7. Enda Smyth (Ireland) 3:47.542
8. Nathan Smith (New Zealand) 3:48.555
9. Masaki Fujita (Japan) 3:51.743
10. Kris Bosmans (Belgium) 3:52.453
11. Yong Sik Jin (Republic of Korea) 3:57.694
12. Steffen Warias (Germany) 3:58.919
Men's C4-5, 1 km Time Trial
1. Alfonso Cabello (Spain) 1:05.947  World Record
2. Jon-Allan Butterworth (Great Britain) 1:05.985
3. Xinyang Liu (People's Republic of China) 1:07.638
4. Xiaofei Ji (People's Republic of China) 1:08.860
5. Jiri Bouska (Czech Republic) 1:08.974
6. Masashi Ishii (Japan) 1:09.241
7. Carol-Eduard Novak (Romania) 1:09.390
8. Yegor Dementyev (Ukraine) 1:09.558
9. Andrea Tarlao (Italy) 1:10.175
10. Jiri Jezek (Czech Republic) 1:10.578
11. Wolfgang Sacher (Germany) 1:11.019
12. Joao Alberto Schwindt Filho (Brazil) 1:11.259
13. Diego German Duenas Gomez (Colombia) 1:11.527
14. Chris Ross (New Zealand) 1:11.569
15. Sam Kavanagh (United States of America) 1:11.678
16. Soelito Gohr (Brazil) 1:13.017
17. Imre Torok (Romania) 1:13.774
18. Bahman Golbarnezhad (Islamic Republic of Iran) 1:13.799
19. Koen Reyserhove (Belgium) 1:14.689
20. Morten Jahr (Norway) 1:16.043
21. Damian Lopez Alfonso (Cuba) 1:16.485
DNF Jody Cundy (Great Britain)