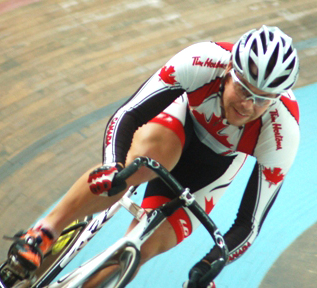 July 20, 2012 - Pedal recently reported that former Commonwealth Games medalist Travis Smith planned to appeal his non-selection to the Olympic team to compete in the Keirin – read more here. We have recently been informed that while Smith won the initial repeal Joe Veloce subsequently appealed and the initial selection was upheld. Cycling Canada declined to comment on the appeal process or share the timed results from the trials in Los Angeles.
While these proceedings are always difficult on those involved it should be noted that they are not uncommon across other nations and in other sports as well.  For example Matt Brammeier of Omega Quickstep recently lost an appeal to be included in Ireland's Olympic road team.
Pedal will follow up in the near future with a feature on Smith and his successful career as well as what's in store for the big sprinter from Calgary.
We will also be keenly following Canada's 2012 Olympic track team as they hit the boards in London in coming weeks!