May 23, 2012 (Ottawa, ON) – The Board of Directors of the Canadian Cycling Association is pleased to announce that the organization will be known as Cycling Canada Cyclisme from this date forward. Sporting a fresh new logo and name, the Canadian Cycling Teams in all cycling sports will carry the new brand around the world at various World Cups, World Championships and international races.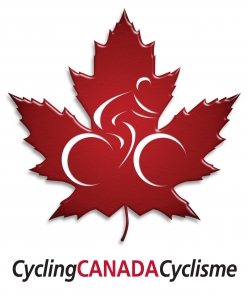 President John Tolkamp explained the change of name and logo as follows; "With the input of many alumni and advisors we have been encouraged to revamp the identity of the organization. The new identity modernizes and strengthens our brand, while maintaining a strong connection to our country and the rich history of cycling in Canada. It was also felt the dedicated team of athletes, coaches and support staff we now have in place is leading-edge and warranted a fresh look and identity."
"For the past several years there has been a significant transformation underway in our organization and sport, most significantly in our international success, and a new identity highlights both the progress made and our expectations going forward, particularly as we head to the London Olympics. These next three months will inspire the nation and motivate youth to take up cycling as our athletes proudly represent Canada."
The logo, a heritage maple leaf with a representation of a cyclist within the maple leaf, brings back the endless memories of success by Canadian cyclists around the world.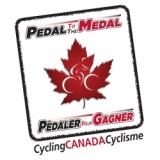 The new logo is a testament to the rich cycling history in Canada. Cycling Canada Cyclisme is the second oldest National Sport Organization in Canada, founded in 1882. Cycling has been a prominent sport at the Olympic Games, with living legends such as Steve Bauer (Silver, 1984 Los Angeles, Road) and Curt Harnett (Silver, 1984 Los Angeles, Track) and Clara Hughes (1996) opening the way for a new generation of great cyclists.
"As we enter a new era in Canadian cycling, our athletes are performing at a world class level, winning medals on a regular basis at UCI World Cups, World Championships and in other major races around the World," said Greg Mathieu, Chief Executive Officer of Cycling Canada Cyclisme. "The rebranding efforts come at the right time as we are well into our Vision 2020 goal to be a leading competitive cycling nation by 2020."
The new visual identity also comes with a new slogan – "Pedal to the Medal" – which embodies the encouragement for our team members as they head into this season's major competitions.