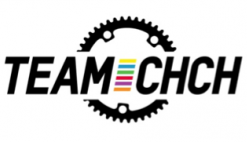 May 18, 2012 (Hamilton, ON) – The CHCH National Cycling Centre Hamilton and the Killington Mountain School Cycling Team have formed a collaboration that will assist both organizations further develop the sport of Cycling in Canada and the USA.
Team CHCH Coaching Director & President Lloyd Fairbairn – said 'our Head Coach has been in discussions with Peter Vollers the Head Coach of the KMS Team and we are delighted to announce the start of a great collaboration between our organizations.  We have an exchange program in place with Australian, New Zealand and USA, so it makes sense to formalize an arrangement with a development program that is in relative close proximity to us. Some of the benefits will include;
- Cross utilization of each team's rider roster.
- Reciprocal Training/Racing Camps.
- Host families & accommodation.
- Cross utilization of Coaching & Staff expertise.
'Both USA and Canada has excellent training and racing opportunities, so this way our riders will have the opportunity to have access to the very best of 'both worlds'.
The Killington Mountain Cycling School Team is comprised of two separate programs, a development team comprised of riders aged 9 thru 16 and an elite sponsored team of five riders aged 15-18.  Members of both teams are also students at our sponsoring school, Killington Mountain School, currently the only full-time cycling academy in the US.  While the development team primarily competes in local level prep school, collegiate and USAC races, the elite team focuses on top-level regional one-day and stage races and also competes internationally in races like the Tour of Ireland.   It is the hope of the KMS Cycling Team to have at least one CHCH rider joins KMS for all of the major USAC regional races it attends.
CHCH National Cycling Centre Hamilton is a not-for-profit corporation created as legacy organization following the very successful 2003 UCI World Road Cycling Championships in Hamilton Ontario. The Centre is one of five nationally recognized cycling centers in Canada and is responsible for identifying, recruiting, testing, coaching and training high performance and development athletes in the Province of Ontario. The Centre is formally partnered with the Canadian Cycling Association, the Ontario Cycling Association, the City of Hamilton and McMaster University. Since its creation in 2005, the Centre has assisted over 22 athletes win medals at National Championships and/or become members of the Canadian National Cycling Team.