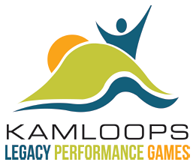 June 05, 2013 – (Kamloops, BC) – Cycling BC and Kamloops' Bicycle Café's Cheryl Beattie have partnered to host a 3-day mountain bike competition that is aimed at giving U13, U15, U17 and U19 riders the opportunity to experience elite racing as part of the Legacy Performance Games in Kamloops June 27-30.
Events included are:
– XC Time Trial
– XC Olympic Format
– XC Team Relay
This format will allow individual riders to compete one-on-one and as a team of 4; as it was done for the Olympic Team Selection Process at Mont Ste-Anne last June.
Teams
– We are looking for teams of 4 riders (2 boys and 2 girls) to participate in this great event!
The registration cost will include:
– Registration in all 3 events
– Participant prize on behalf of the Kamloops Sports Council
– Admission to the Opening and Closing Ceremonies
– Admission to the athlete banquet dinner on Friday
– Great podium medals!
Registration Cost:
– $400/team of 4 riders;
– $50/coach and/or manager
Registration Deadline: Monday June 10th
Categories:
– U19, U17, U15, U13
Online Registration available through CCN (closes June 10) HERE.
More information HERE.