June 18, 2016 (Squamish, BC) – Sandra Walter (Liv Cycling Canada) and Quinn Moberg (Rocky Mountain Factory Team) took home respective victories in the Pro Women's and Men's events at the 21st running of the iconic 67km Test of Metal mountain bike race that had its final run this year after more than two decades as one of the best events in Canadian mountain bike history.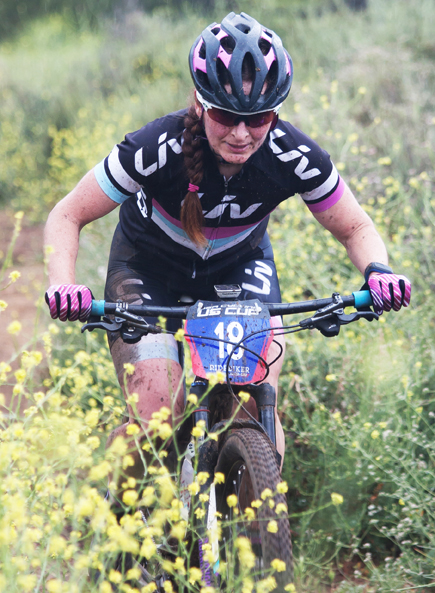 This year featured the largest start ever with 1,200 riders – watch
here
. It's also the last race for the other three events in the Test of Metal group of races, as the organization will end all of its activities this year.
Results (brief)
Pro Women
1. Sandra Walter (Liv Cycling Canada) 3:03:17.2
2. Jean Ann Berkenpas (Team Giant Vancouver) 5:29.5
3. Carey Mark (Steed Cycles) 8:04.8
4. Chloe Cross (Team Whistler/Musclemlk) 8:44.8
5. Brandi Heisterman (Trek Red Truck Racing) 9:34.0
6. Zoe Dawson (Norco, Republic Bike Shop, 7Mesh) 15:29.3
7. Wendy Simms (KONA) 18:46.9
8. Jennifer Schulz (TREK/Balance Point/Fresh Air) 50:39.4
DNF Tricia Fleischer (Independent)
Pro Men
1. Quinn Moberg (Rocky Mountain Factory Team) 2:37:56.5
2. Craig Richey (Red Truck – Race Face / Easton)  0:10.7
3. Jamie Sparling (Corsa Cycles P/B Jasper, Lauren & Toby) 2:13.6
4. Cory Wallace (KONA Factory) 4:11.5
5. Max Plaxton (Pro City Racing/Ridebiker) 6:31.9
6. Greg Day (Rocky Mountain Factory Team) 6:45.7
7. Kevin Bradford-Parish (SET Coaching) 6:46.4
8. Rhys Verner (Kona Factory Team) 6:46.7
9. Sullivan Reed (Daryl-Evans Racing) 6:50.0
10. Kevin Calhoun (Rocky Mountain) 7:37.3