August 26, 2016 (The Blue Mountains, ON) – We have exciting changes and upgrades in 2016 Subaru Centurion. We are celebrating our 7th year and kicking it up a notch. We are hosting a post race celebration "Fiesta Italiana" featuring Pasta, Fresh local Apples, Live Music and More. We are also welcoming our newest sponsor MuscleCare that will be the official provider of athlete care with onsite massage and chiropractic.
Ontario's best cycling event is giving away 5 cycling trips in Italy courtesy of BICI AMORE MIO and a set of Blade Custom Carbon Wheels. We will be selecting 3 winner individual winners, one for the charity with the most riders and one for the club with the most participation. This is a separate award for the overall club challenge winner.
The stage race has changed this year including the C50 on Saturday and the C25 on Sunday. In keeping with our motto, racers race and riders ride, we're incorporating wave starts for our C25, 50 and C100 events so everyone feels comfortable riding at their own level. The C50 and C100 are still being held on Saturday to allow for a fun post race night in the village at Blue Mountain and the possibility of a recovery ride on Sunday with C25. Don't forget our free kids ride on Sunday!
As always, at Centurion events you can always count on:
– Traffic control giving cyclists the right-of-way
– Coordinated start with pace corrals so racers can race and riders can ride
– Scenic and challenging courses
– Chip timing from start to finish
– Full technical and medical support on the course and at the venue
– Feed zones along the course stocked with fluids and nutrition, and staffed by volunteers
– Finish line festival including post race food
– Full expo introducing participants to the latest in bikes and cycling gear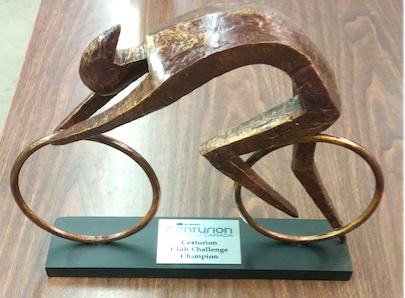 Blue Mountain Resort has something for everyone… Summer months offer the largest downhill mountain biking facility in Ontario, Monterra Golf course, Ridge Runner Mountain Coaster, Cascade Putting Course, Timber Challenge Ropes Course, Wind Rider Triple Zips, a private beach property, seasonal attractions, a spa and dining experiences the entire family will enjoy.
We look forward to working with you and seeing you and your club at Subaru Centurion The Blue Mountains! It is going to be our best year yet.
Get out and support Ontario's Best Cycling Event in the heart of Blue Mountain Village your ultimate cycling destination.
Register HERE.
Racers Race and Riders Ride