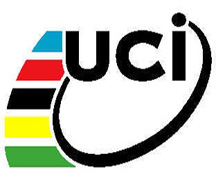 February 27, 2015 – UCI Road World Championships schedule unveiled and courses fine-tuned The Union Cycliste Internationale (UCI) and Richmond 2015 Organising Committee have today announced the 2015 UCI Road World Championships schedule and course modifications of the eight-day event that will take place from 19 to 27 September 2015 in Richmond, Virginia, in the United States.
The UCI, organiser and TV broadcasters have discussed the past few months to agree the best time schedule of the event. Parties have been able to take into account impact on businesses and residents while ensuring European visibility of the event. The competition programme for the twelve races is the following:
About the Road Race course, some modifications have been made in order to provide a challenging circuit to riders while ensuring minimum impact on commuter traffic flow:
– The grueling 23rd Street climb, which had been reserved only for the Men Elite and Women Elite, now will be included in all four Road Races, including the U23 and Junior events;
– A slight modification has been made to the Road Race course in downtown Richmond, with racers now turning left at Main and Belvidere streets to head to Broad Street before returning to Main Street at 2nd Street.
Concerning the Team Time Trials course, the start venue has been changed from Rocketts Landing in Henrico County near Richmond's downtown to Lewis Ginter Botanical Garden in Henrico County just north of Richmond. The shift showcases one of Richmond's iconic landmarks along with the Richmond National Battlefield Park, already featuring in the original course.
UCI President Brian Cookson commented: "The announcement of the race schedule and the adjustment of the courses represent a new milestone on the way to the 2015 UCI Road World Championships. I would like to thank the organiser for working in an extremely constructive manner t0 accommodate the concerns of the riders, the fans and the residents alike. With only seven months to go, we can feel that Richmond is buzzing with anticipation for an event that we all believe will be unforgettable."
Richmond 2015 CEO Tim Miller said: "We've been able to incorporate many of the things we learned from the official test event, the USA Cycling Collegiate Road National Championships, which was held last spring, in order to provide the best experience for racers, fans and Central Virginians alike. We spent the past few months working with the UCI on finalizing the schedule and tweaking the courses. We can't wait to showcase Richmond to the world and for the world to experience everything Richmond has to offer."