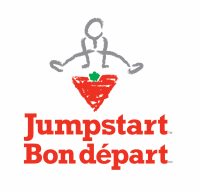 April 22, 2015 – Today, Canadian Tire Jumpstart Charities and the Canadian Paralympic Committee announced the opening of the 2015 Parasport Jumpstart Fund that will help more kids get in the game.
Applications are now open and Canadian sport and community groups are invited to apply for the 2015 fund.
The Parasport Jumpstart Fund, which is also supported by the Government of Canada's Sport Support Program, will help cover the cost of sports and recreational programs for children between the ages of four and 18, who are financially disadvantaged and living with a disability.
The fund supports the creation of a new program or the expansion of an existing successful initiative and may be used towards registration, transportation and equipment costs for children within approved parasport programs.
For eligibility details and application instructions, please visit: paralympic.ca/jumpstart.