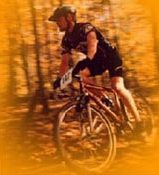 September 09, 2015 (Barrie, Ontario) – The 2015 Ontario University Cup Mountain Bike Race Series will be starting this Sunday with Race#1 taking place at Hardwood Ski and Bike near Barrie, Ontario.
The University Cup invites students from colleges and universities to compete in a five race series which takes place during September and October.
Many schools now have mountain bike clubs, but student athletes can register the day-of at the race and represent their school.  There are Male and Female divisions for both the new or first time racers, and expert riders. Registration opens at 9:15am
Alumni are welcome, but points do not count for overall championship.
For more information visit here.
ucuprace@gmail.com