September 18, 2015 (Las Vegas, Nevada) – Three cast members from the iconic 1979 cycling film "Breaking Away" met on stage and kicked off an incredible celebration of the cycling industry at the 2015 Interbike Awards Gala on Thursday, September 17th at the Mandalay Bay Convention Center.
Dennis Christopher (Dave Stoller), Jackie Earle Haley (Moocher) and Dennis Quaid (Mike) addressed the audience and posed with custom "Cutters" jerseys courtesy of Champion Systems, and a replica Masi road bike similar to the one used in the film.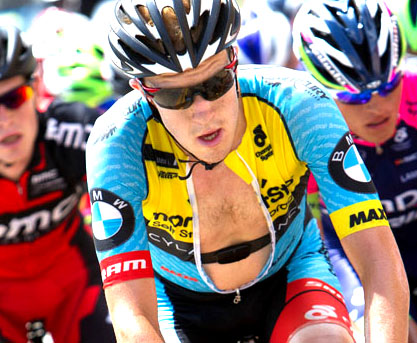 Hosted by comedy veteran Alonzo Bodden, the awards ceremony presented more than 35  winners with the coveted IB Award. The awards were distributed as follows:
North American Road Cyclist of the Year (Male/Female)
Megan Guarnier
North American MTB Cyclist of the Year (Male/Female)
Catharine Pendrel
International Cyclocross Rider of the Year (Male/Female)
Mathieu van der Poel
International Cyclist of the Year – Male
Chris Froome
International Cyclist of the Year – Female
Pauline Ferrand-Prevot
North American Revelation Rider of the Year
Rob Britton
International Ride of the Year
Aaron Gwin
Mountain Bike of the Year
Pivot Mach 429SL
Mountain Product Innovation of the Year
Schwalbe PROCORE Tubeless System
People's Upgrade Choice Award – Mountain
Bell Super 2R Helmet
Full list of 2015 winners here.