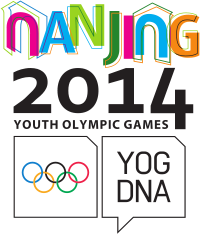 January 27, 2014 (Aigle, Switzerland) – The International Cycling Union has today published a list of 34 National Olympic Committees (NOCs) qualified for the Nanjing 2014 Youth Olympic Games, which will take place in China, Aug. 16-28.
Of these NOCs, 23 have qualified teams for all three events: Junior Men (two athletes), Junior Women (two athletes) and Mixed Team Relay (two men and two women). A further five NOCs have qualified a Junior Men's team only, and five other nations have qualified a Junior Women's team only. As host country, China is automatically qualified for all three events, while the other nations have qualified according to different sporting criteria which are explained on the UCI website.
Canada has qualified two women and two men for a full team.
All the events counting towards qualification have now taken place.
The Youth Olympic Games take place from August 16th to 28th and are open to Junior riders only (born in 1996 and 1997). The medals are awarded to the Junior Men's and Junior Women's teams who score the most points over a series of competitions that include a road race, time trial, mountain bike cross-country (XCO), mountain bike eliminator (XCE) and BMX. The Mixed Team Relay competition includes a road race and an XCO event.
For NOCs who have qualified only two men or two women, lots will be drawn in order to form mixed teams for the Mixed Team Relay. Details of the racing format can be found here.
The qualified nations represent the five continents of Europe, America, Oceania, Asia and Africa. NOCs have until February 28th to confirm their intention to participate in the YOG. If any countries desist, the UCI will reallocate the available places.
In order to strengthen the principle of universal representation, an additional six "universality" places – three Junior Men's teams and three Junior Women's teams – will be awarded in April.
More about the Nanjing 2014 Youth Olympic Games here.