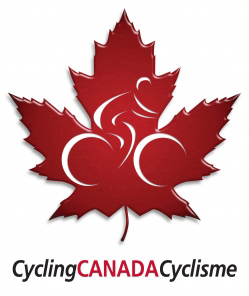 May 16, 2013 – After the successful Junior Trials held in Los Angeles, California this last April, Cycling Canada is pleased to announce the riders selected for the 2013 UCI Junior Pan American Track Championships, scheduled for July 15-21 in Santo Domingo, Dominican Republic.
Cycling Canada believes these athletes will have tremendous success at this competition as they have exceeded expectations at the trials.
Women, Endurance
– Ariane Bonhomme (18, Gatineau, QC)
– Kinley Gibson (18, Edmonton, AB)
– Madeleine McConnell (17, Ancaster, ON) and Sarah Mason (17, London, ON) were unable to attempt the standards at the trials due to injury, and have been invited to attempt reaching the standards at a later date.
Men, Sprint
– Guillaume Roussell (16, Laval, QC)
– Jeremie Lacasse (16, Ottawa, ON)
Men, Endurance
– Aidan Caves (18, Vancouver, BC)
– Derek Gee (15, Osgood, ON)
– Eric Johnstone (18, Calgary, AB)
– Marc-Antoine Noel (17, Drummondville, QC)
– Martin Rupes (17, Toronto, ON)
Non-travelling Alternates
– Conor Byway (15, Ottawa, ON)
– Simon Fothergill (17, Hamilton, ON).
These athletes will meet again in Bromont, QC after the 2013 Canadian Road Championships to prepare for the Pan American Championships, prior to departing for Santo Domingo.
Additionally, all Pan American Trials camp attendees will be invited to the training camp in Bromont in July.