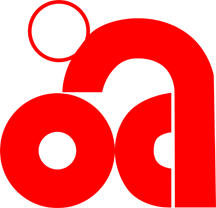 September 25, 2013 (Newmarket, ON) – The 2013 Ontario Cycling Celebration has a new home and date! On Saturday November 16th, the OCA Cycling Celebration takes place at the Cardinal Golf Club in Newmarket, ON.
The evening will kick off at 6pm with a reception followed by a plated dinner and the Awards Ceremony honoring Ontario's top athletes, volunteers, and organizers from the 2013 season. We will once again also be handing out plaques to the Ontario Cup Top 3 and Provincial Champions (in the highest ability categories only).
In addition, we are once again hoping to have a raffle draw for some fantastic prizes with all net proceeds from the evening going towards the Mattamy National Cycling Centre (Milton Velodrome).
More information will be available in the coming weeks including special guests and draw prize announcements. Tickets will be available starting in October.
SPONSORSHIP
Sponsorship opportunities for the 2013 Cycling Celebration are now available – read more here. With a number of various sponsorship levels, there are opportunities for everyone. A reminder that your sponsorship of this event will help in raising money for the Mattamy National Cycling Centre (Milton Velodrome).
If you have any questions regarding sponsoring the event or donating prizes for the OCA Raffle Prize Draw, please contact the OCA office at 416-426-7416 or info@ontariocycling.org.