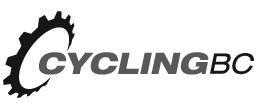 October 09, 2013 (Vancouver, BC) – The 2013 Cycling BC Annual General Meeting will be held on Sunday, Nov. 17th,  at Jaycee House, 1251 Lillooet Road, North Vancouver, near Inter-River Park. Please RSVP by Oct 17th to diana@cyclingbc.net so that we can properly estimate numbers, as maximum capacity at Jaycee Hall is 150 people!
The board positions up for election in 2013 are:
- President
- VP Cycling for All
- VP Mountain Bike
- VP Track
- VP Para
Currently Vacant – President & VP Para-cycling
New Positions – VP Track & VP Cycling for All
Cycling for All – leisure activities, cycle-sport, granFondos, etc.
A more detailed agenda & year-to-date financials will be ready by Nov 3rd, 2013!