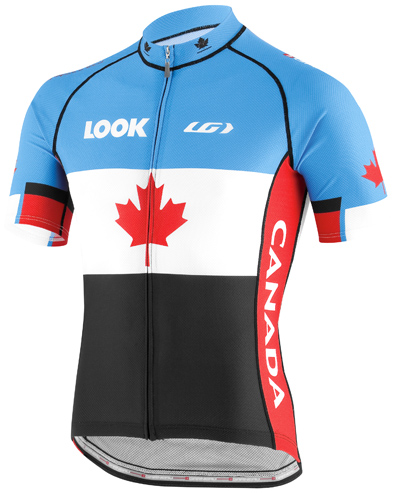 June 10, 2013 (Ottawa, ON) – Once again Louis Garneau Sports has delivered a stunning design that will be used by Canada's cycling teams competing around the world for Canada at UCI World Championships, World Cups, and other major events for the next four years.
The design incorporates the famous head-turning "Canada Blue" color worn by Canadian cyclists at the recent Olympic Games in London. The design also offers the striking Canadian maple leaf, symbol of Canada, on both the front and back of the jersey.
The cycling apparel is produced with world-class technical fabrics which have gone through rigorous wind tunnel testing to ensure Canadian cyclists are offered the best competitive clothing helping them perform on the world stage.
"Once again, our cyclist competing around the world will feel a sense of pride in wearing the maple leaf with world-class cycling apparel," said Jacques Landry, High Performance Director and Head Coach at Cycling Canada. "Our relationship with Louis Garneau dates back to the 1984 Olympic Games, and will continue to flourish for another Olympic cycle as our cyclists race around the world in all cycling sports, proudly representing their country."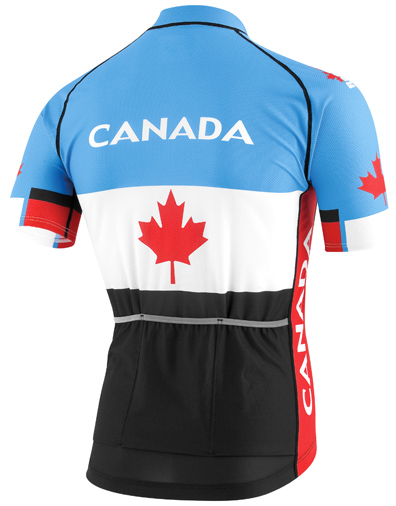 "We have an unwavering trust in our Canadian cyclists. They have made us so proud leading up to the 2012 Olympic Games, at World Cup and World Championships events year after year," added Louis Garneau, owner of Louis Garneau Sport. "We are proud to be a Canadian company, offering the highest quality cycling apparel to cycling markets across the globe. Our partnership with Cycling Canada has been extremely powerful and beneficial in the constant growth of Louis Garneau Sport."
Throughout the partnership between Cycling Canada and Louis Garneau Sport, a replica edition of the 2013 Canadian Cycling Team cycling kit will be sold across the country at Louis Garneau dealers and online to cycling fans, with part of the proceed going through the development of new Canadian cycling heroes.