October 15, 2011 (Guadalajara, MEX) – Max Plaxton of Victoria, BC (Team Specialized USA) and Amanda Sin of Collingwood, ON (Team 3-Rox Racing) gave Canada its first two medals at the 2011 Pan-American Games in the Mountain bike events held in Tapalpa, Mexico. In doing so, the Mountain bikers set the tone for what's to come in the next two weeks by the Canadian delegation in Guadalajara, Mexico.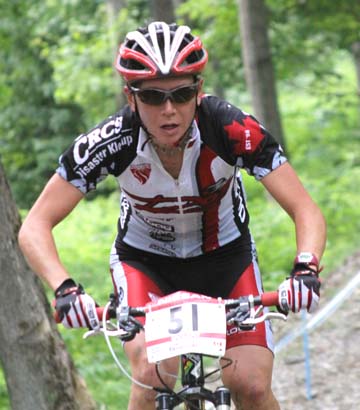 Amanda Sin started the day by grabbing the bronze medal in the 24.8-kilometer race. Sin fought a hard battle throughout the entire race, especially against teammate Mikaela Kofman of Toronto, ON, who suffered a right hand injury in the first seconds of the race as she was pushed down by a competitor. After exchanging the lead back and forth, Sin took off in the last lap to grab the bronze, while Kofman placed fourth not far behind.
"I feel very excited to win a medal here at the Pan-American games. It's really exciting to win the first medal at these Games, so I am happy to do that for Canada," said Sin after the race.
In the men's race, all eyes were turned on Max Plaxton and Derek Zandstra of Trenton, ON, ranked second and third on the start list. Plaxton stayed amongst the leaders for the entire race, and managed to gain spots lap after lap, evening leading in the last lap at one point, to eventually finish in second place to grab the silver medal.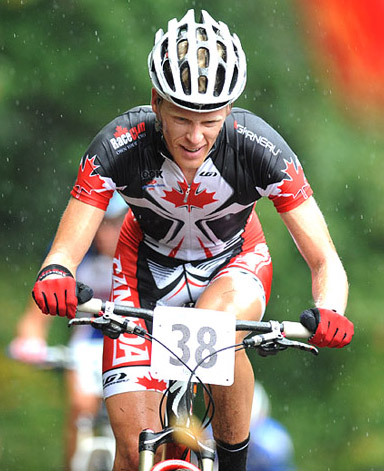 "It was a great experience, my first major Games. I think I can take a lot from this event and hopefully help me in the future, whether it's another Pan-American games, World Championships or even the Olympic Games," said Plaxton, the 2011 Canadian Champion and the 2011 USA ProXCT Champion.
The 6.2-kilometre circuit started downtown Tapalpa, about two hours from Guadalajara. The riders rode a challenging cobblestone road to then enter an open field. Then, the biggest challenge of the course was a long and steep and difficult climb to the top of the mountain, at high altitude. The later part of the circuit showcased the descent back into town.
Thousands of local residents gathered all along the course to cheer on the riders. The downtown core was buzzing with musical groups in true Mexican style, clowns, manufacturers displaying their products and local arts shops showcasing Mexican culture.
Sunday, the Canadian Road Cycling Team will be looking to build on the success of the Mountain Bike team, racing the time trial races.