October 28, 2011 (Ottawa, ON) – The 2011 Canadian Cyclo-cross Championships will be held in Toronto, Ontario, on Saturday November 5, 2011. Canada's top cyclists in Cyclo-cross, along with some of the country's best in road cycling and mountain bike will be amongst those on the start line of the race. On Sunday November 6th, ZM Cycle and Fitness Nationals Revenge race will be held at the same venue and will provide an opportunity for those just missing out on the coveted Maple Leaf jersey on Saturday a chance at redemption.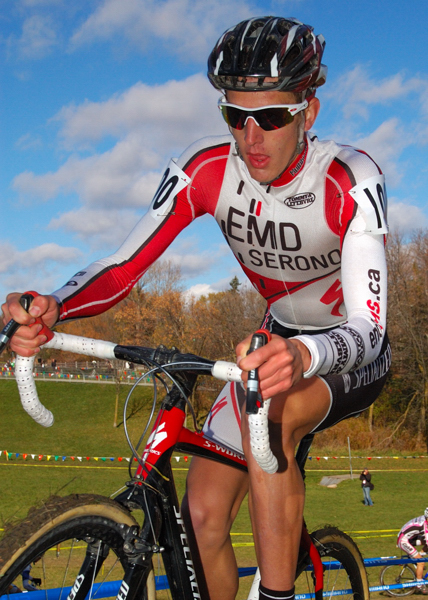 The event is organized by ZM Cycling and Fitness in collaboration with the Ontario Cycling Association (OCA) and is sanctioned by the Canadian Cycling Association (CCA)
The 2011 Cyclo-cross Championships will be held at Pine Point Park and activities start at 9:00 A.M. The pressure will be high at these National Championships as it represents is a selection race for athletes looking to participate at the January, 2012 World Championships in Koksijde, Belgium.
The 2011 Cyclo-cross Championships will crown champions in eight different categories. Wendy Simms (Nanaimo, BC) and Chris Sheppard (BC) won the coveted Elite title in 2010. In the under-23 men's category. Evan McNeely (Kingston, ON) will attempt to defend his U23 title and Benjamin Perry (St. Catharine's, ON) will also be going for a repeat win.
Cyclo-cross is an exciting cycling sport that is typically practiced by cyclists coming from either mountain bike or road disciplines during the fall months. The discipline, internationally governed by the Union Cycliste Internationale (UCI) saw its first World Championship in 1950 in Paris, France.
Cyclo-cross races usually consists of many laps, on a short course built with many obstacles for the cyclists to overcome. Some obstacles, such as steep banks, sand/mud traps or stairs, often requires the cyclist to dismount from their bicycle, run a short distance prior to remounting to pedalling away.
Registration for the event will be available until Thursday, November 3rd on the Ontario Cycling Association website HERE.