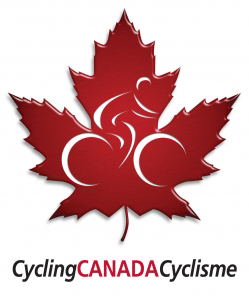 August 14, 2015 – Sixteen Canadian athletes will be on the start line for the opening round of the UCI Cyclo-Cross World Cup in Las Vegas, Nevada, on Sept. 16. This represents Canada's maximum quota of eight elite women and eight elite men allowed under UCI rules.
The start positions were allocated as follows:
Elite Women:
1.    Maghalie Rochette
2.    Natasha Elliot
3.    Anna Schappert
4.    Ashley Barson
5.    Sidney McGill
6.    Siobhan Kelly
7.    Mical Dyck
8.    Catharine Pendrel
Elite Men:
1.    Geoff Kabush
2.    Michael Van Den Ham
3.    Aaron Schooler
4.    Evan McNeely
5.    Craig Richey
6.    Jeremy Martin
7.    Mark McConnell
8.    Derek Zandstra
This event is not a national team project: as allowed in the UCI rules, athletes will compete in their team clothing.
Cycling Canada's Cyclo-Cross working group, anticipating high demand for these start positions, developed an application process and selection criteria to determine how to allocate them. Athletes had until July 27 to apply for a start position, and were then ranked according to the criteria.
While the selection criteria and process were followed to the letter, the Cyclo-cross working group did note some shortcomings in the process:
the timeline to submit applications was very tight
the criteria were not communicated quickly or broadly enough
These shortcomings will be addressed for future World Cup selections. In order to improve communications among members of the Cyclo-cross community, the cyclo-cross working group is building a mailing list of people interested in receiving news and updates on the Canadian Cyclo-cross program. Anybody interested in receiving information via email can sign up to the mailing list using the form here.