July 26, 2011 (Winnipeg, MB) – Two young men inspired by their personal experiences with ALS are continuing their journey from British Columbia to Newfoundland, while raising awareness and funds for the ALS Society of Canada.
The ride by Joel Bisson and Michael Downey began on June 1, 2011 on Vancouver Island and was inspired by Joel Bisson's own experience of taking care of a close friend of the family, known as "Uncle Vic," who is afflicted with the disease.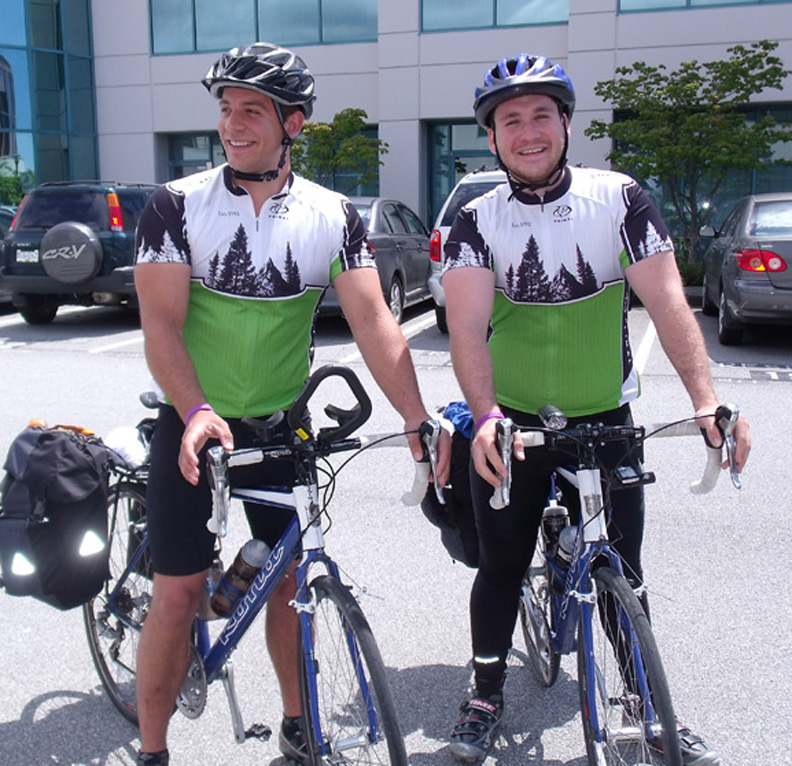 "Three years ago my Uncle Vic was diagnosed with ALS and needed a homecare worker, and I was offered the position. I was expecting a very depressed man but instead I found a man dedicated to living," said Bisson. "However weak Uncle Vic's physical condition, he was emotionally and spiritually stronger than all the physically healthy people I knew. The same Uncle Vic that used to lift me into my crib now lifts me in a whole new way. Ironically, it sometimes takes a dying man to teach you how to truly live."
Bisson's desire to make a difference in the lives of those affected by ALS along with his love of cycling inspired the 100 Day Bike Tour for ALS.
"It's our hope that our national ride will help raise much needed awareness and funds for  research into the causes, treatments and a cure for this devastating disease," said Downey.
Research is looking to find not only the causes of the disease so that a cure can be developed, but also medications or treatments that can help until a cure is found. With improved knowledge about ALS, healthcare providers and families can help people live life more fully. The services offered by the ALS Societies help improve the quality of life for those living with ALS and their families.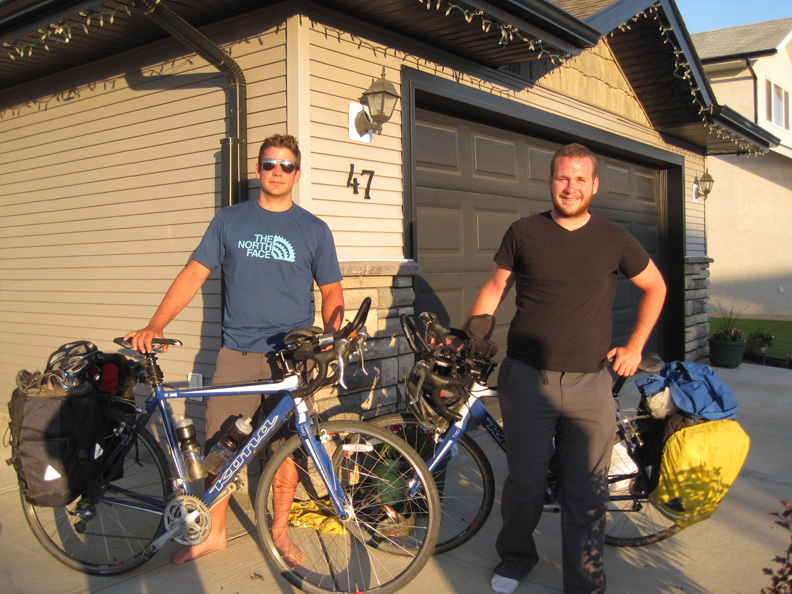 "I commend Joel and Michael for joining in the fight against ALS and encourage people to support their efforts with a donation to the cause," said David Cameron, CEO, ALS Canada. "These two young men are taking direct action to help raise awareness and much needed funds to help fight this terrible disease."
For more information on the fundraiser and how to donate, please go HERE. You can also read about their journey on their blog HERE.
ALS, more commonly known as Lou Gehrig's disease, is a rapidly progressive and fatal neuromuscular disease that causes the degeneration of nerve cells in the brain and spinal cord. As the nerve cells die, people with ALS lose control of their muscles, which makes breathing, eating and even smiling almost impossible. Eighty per cent of those diagnosed will die within two to five years.